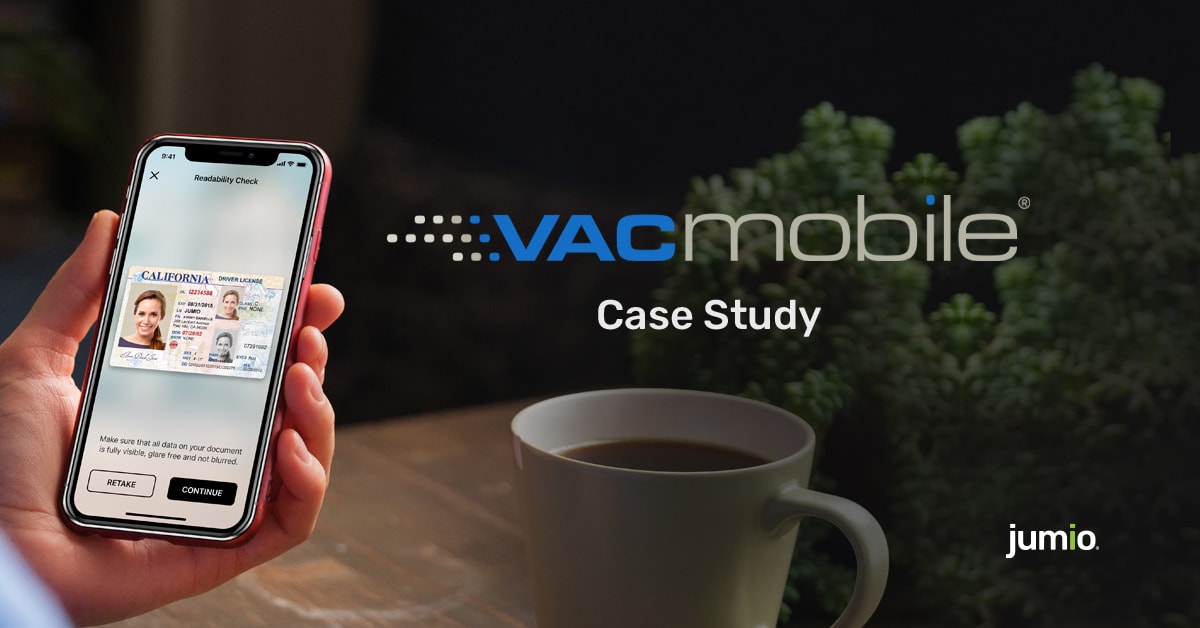 More than 114 million people in the U.S. are required annually to provide proof of vaccinations for their work or education. Unfortunately, there is no national organization for authenticating and maintaining vaccine records, putting the onus on the individual to keep track of their own records.
COVID-19 only amplified the need for an innovative solution to manage vaccination records. In 2020, Jennifer Sparks launched Vacmobile with the goal of bringing vaccination records into the 21st century. The cloud-based platform connects government, businesses, people and technology to easily manage immunization and testing compliance on any device.
In using Jumio as its identity verification provider, Vacmobile is able to meet KYC requirements and fight fraud when onboarding new users.
Patient matching is one of the most critical components of the Vacmobile platform. Many apps that flooded the marketplace early in the pandemic were easy targets for fraud because anyone could create an account — all you needed in order to upload a copy of a CDC COVID vaccination card was an individual's phone number and email address.
Jumio's identity verification process serves as a powerful fraud-prevention tool as people generally prefer not to use their own likeness when submitting fraudulent immunization records.
Vacmobile has found multiple benefits to using Jumio as its identity verification provider.
Jumio is helping Vacmobile streamline the account creation process for new app users and assure our business customers that by using our platform, they can know with confidence that they're meeting workplace safety and compliance requirements," Sparks said. "We look forward to our continued partnership and learning more ways we can leverage Jumio to securely, and confidently, verify users on our platform."
Read the entire case study here.